Our Glory Coffee - Double Eagle Logo (T-shirt: Black)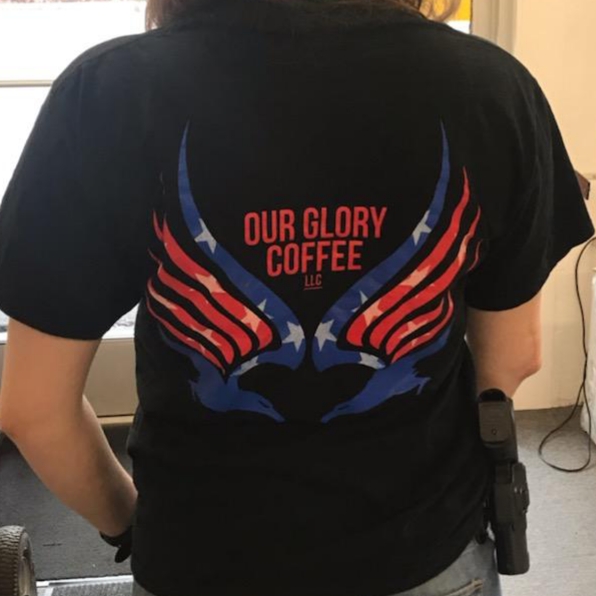 Our Glory Coffee - Double Eagle Logo (T-shirt: Black)
Represent Our Glory Coffee OG style. Vibrant red and brilliant blue on a black background.
Extending patriotism, now one shirt at a time.
If you haven't done it yet, why don't you add a bag of coffee to your order. You're worth it.
Offered in Men's (unisex) short and long sleeve, and in Women's V-Neck
100% Cotton | Size Chart
These shirts are going fast. If your size isn't listed OR is 'out of stock,' please email: ogcc.llc@gmail.com. It takes about 1 week for us to get orders in.